THE ALICE IN WONDERLAND, YESHIVAH SCHOOL PROJECT
The Alice in Wonderland Museum in School Project focuses on the two Alice stories by Lewis Carroll.

The first story, ALICE'S ADVENTURES IN WONDERLAND, was published in 1865.
The second story,ALICE THROUGH THE LOOKING GLASS AND WHAT SHE FOUND THEREis the sequel to the first story. It was published in 1871.

THE CHILDREN'S MUSEUM OF MANHATTAN had an exhibit about the Alice stories.
The first grade working on this project visited this exhibit.

The children in the first grade made many projects. At the end of the year, parents and other guests were invited to a final presentation.

*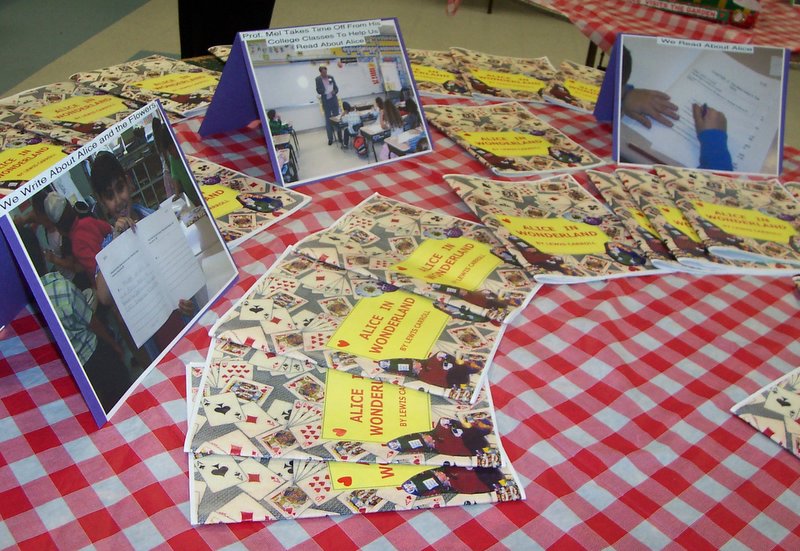 The Alice in Wonderland Activity book created for the children
features a simple text in rhyme and a variety of illustration,
and literacy activities.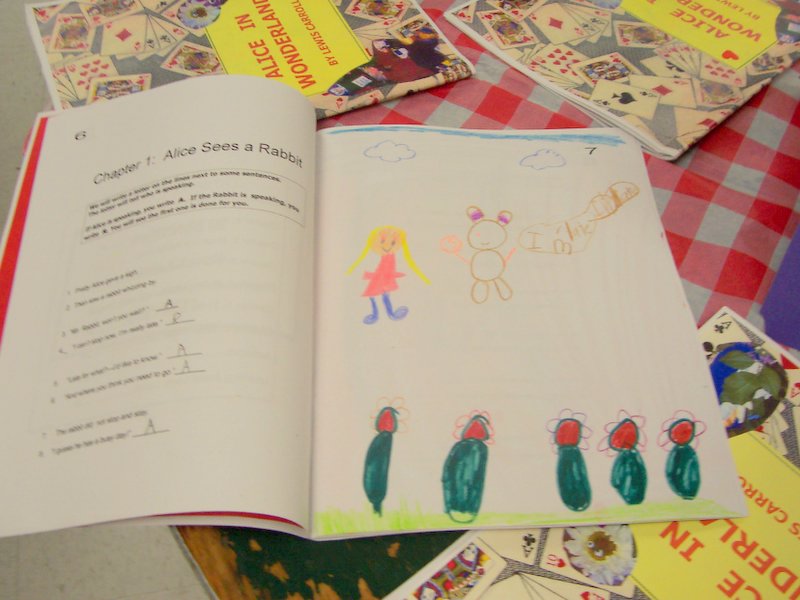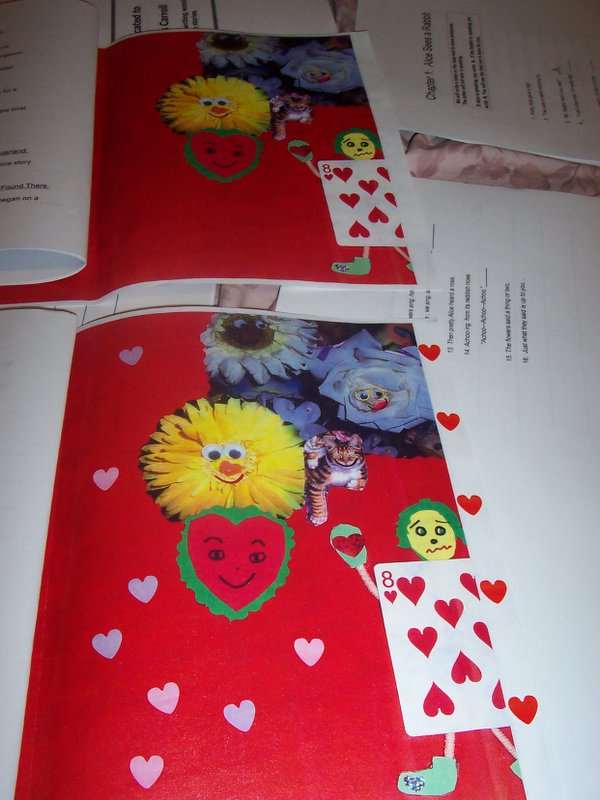 *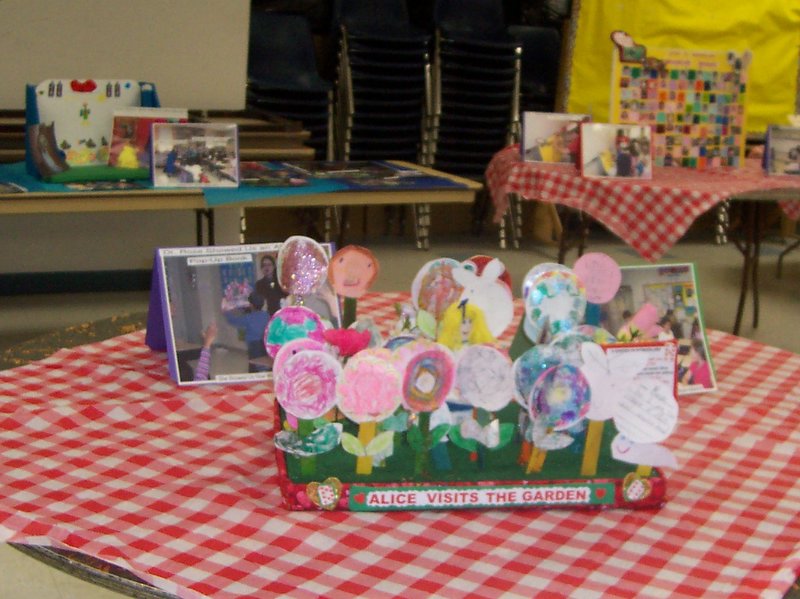 The children made flowers for a styrofoam
garden. There is a sign in the garden.
The sign says......
A GARDEN IN WONDERLAND
Here's the garden of Grade one,
Yeshiva kids had lots of fun.
We liked to read about sweet Alice,
The Queen of Hearts inside her palace.
The Rabbit and the Hatter too,
The Hare and Mouse, to name a few.
Tweedle Dum and Dweedle Dee,
The Cheshire Cat, especially.
This Wonderland of magic , seems,
To have a lot of funny dreams.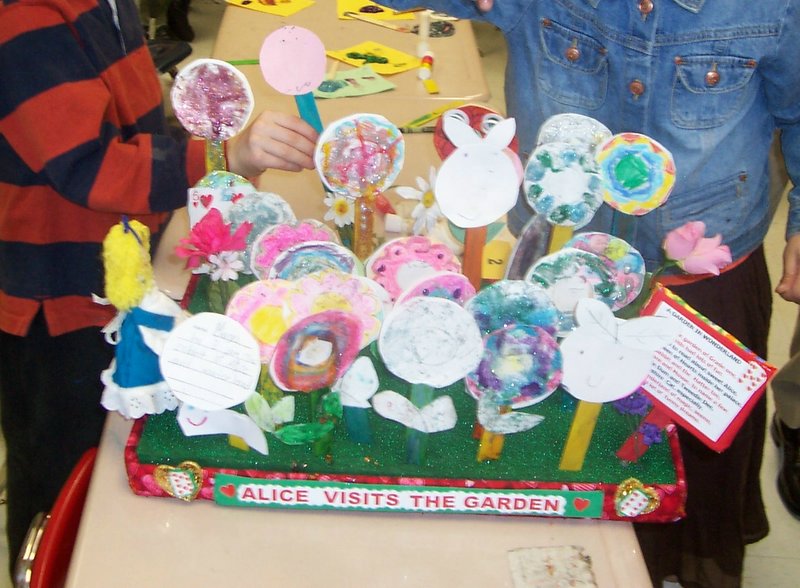 Children work on the garden project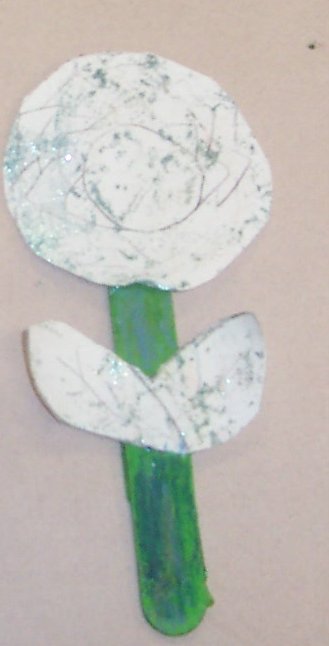 On the back of each flower, the children wrote
short descriptions.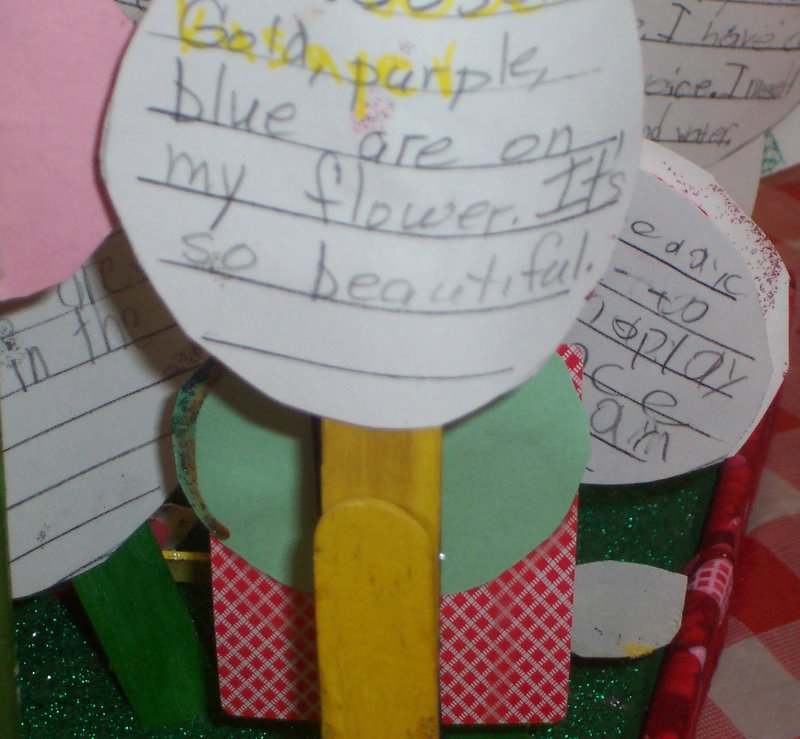 ...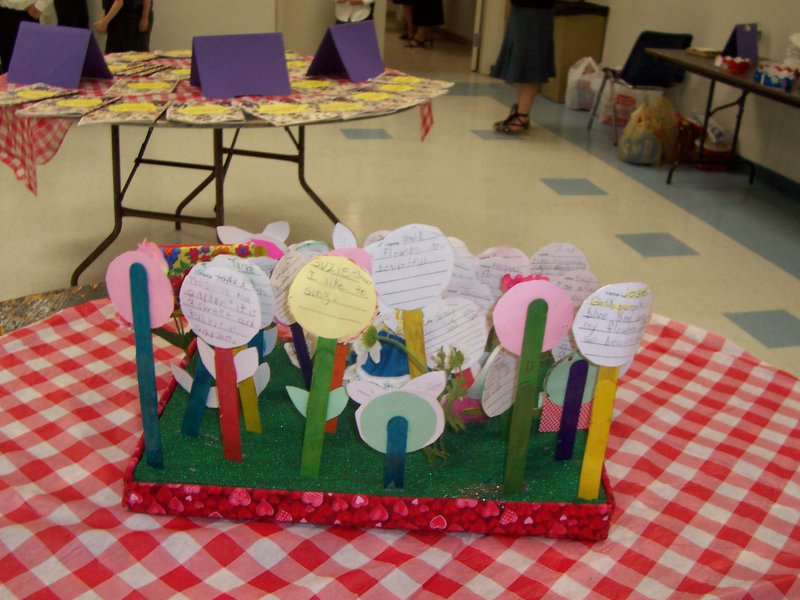 *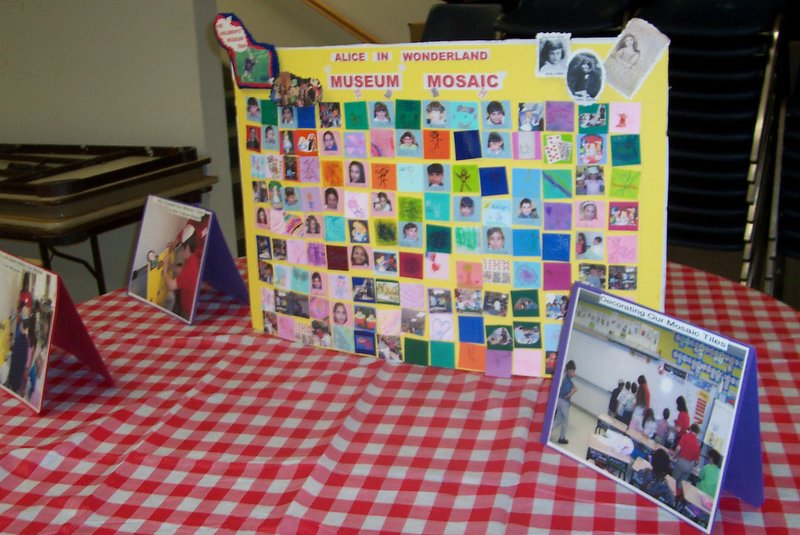 The Project Mosaic consists of photos of the children and some of the
projects, as well as small drawings done by the children in crayon and
marker.
*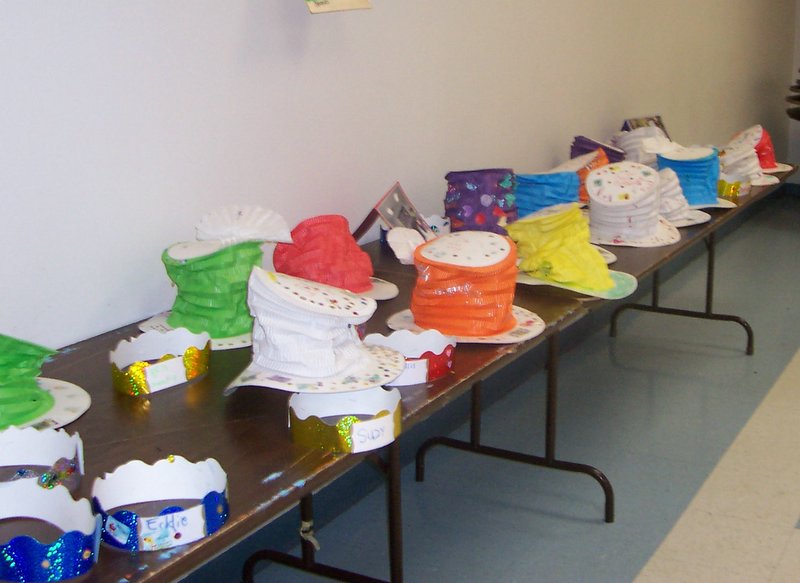 Decorating the Mad Hatter's hat and the Queens crown were
popular projects, illustrating the creativity of the children.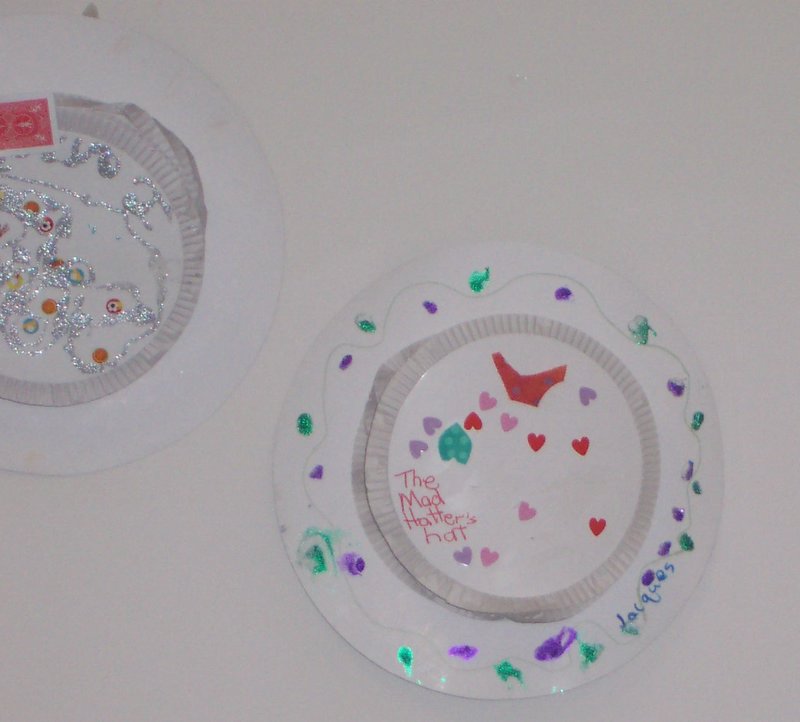 *
The childrenlisted to a story about some silly characters made up
by Suzie-Jean and then imagined what would happen if
they visited Alice in Wonderland.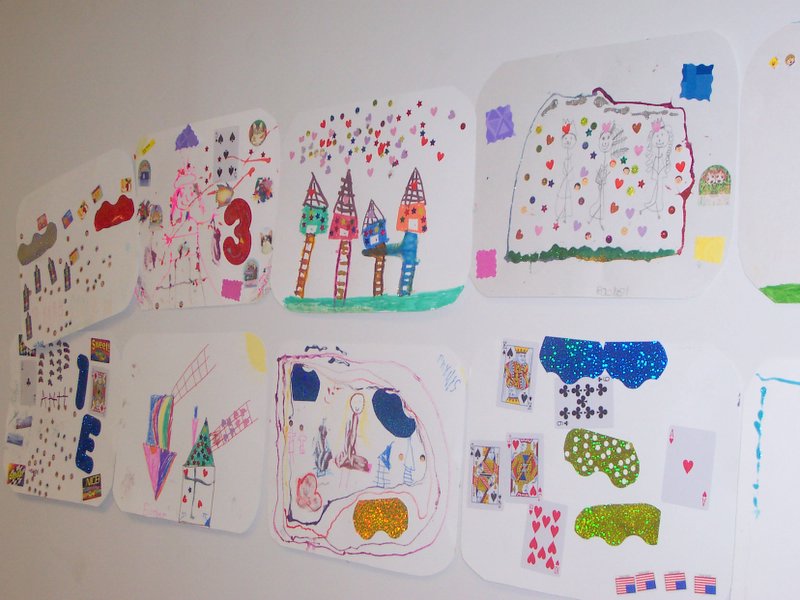 The children also made pop-up books illustrating
"down the rabbit hole." (not pictured here)
*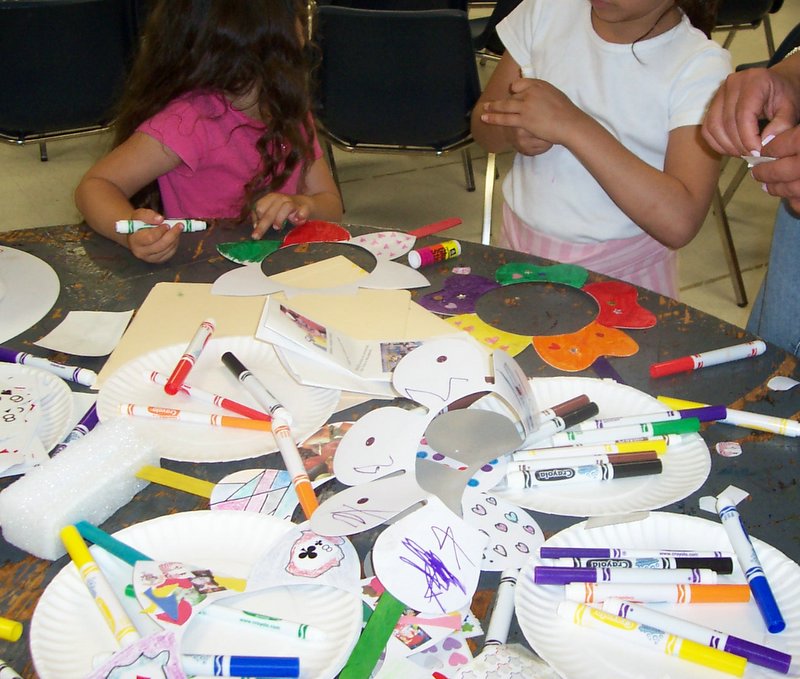 The final exhibit included
a hands-on project for children and their
parents.
*
The Alice project incorporated many aspects of
literacy and creative art experiences. Children
presented a short play at the culminating exhibit, and had
reading, writing, and oral expression activities
throughout the year.
*